Banks simultaneously reduced interest rates, a credit package of 120,000 billion that gives priority to employees and the Government's move to remove legal difficulties… are factors that help the real estate segment to warm up. Opportunity for real estate real estate On March 15, the State Bank of Vietnam announced a 1% reduction in operating …
Positive signal to warm up the real-life apartment segment Read More »
Banks simultaneously reduced interest rates, a credit package of 120,000 billion that gives priority to employees and the Government's move to remove legal difficulties… are factors that help the real estate segment to warm up.
Opportunity for real estate real estate
On March 15, the State Bank of Vietnam announced a 1% reduction in operating interest rates. This is an important step, orienting the market's interest rate reduction trend, and at the same time a signal to guide banks to reduce lending rates, contributing to solving difficulties for businesses.
Soon after, many banks announced credit packages with preferential interest rates for customers, especially real estate loans. For example, Agribank has a policy to reduce interest rates by up to 3% for customers with outstanding loans for real estate business or BIDV spends up to VND 100,000 billion with interest rates from 10.3 to 10.9%/year for home loan customers. live.
In Resolution 33, the Government also assigned the State Bank to deploy a preferential credit package of VND 120,000 billion to develop social housing and housing for workers. The lending interest rate of this credit package will be 1.5-2% lower than the average rate of banks. Projects that meet the legal conditions, are able to sell products and meet the real demand for housing will be given priority to access this capital.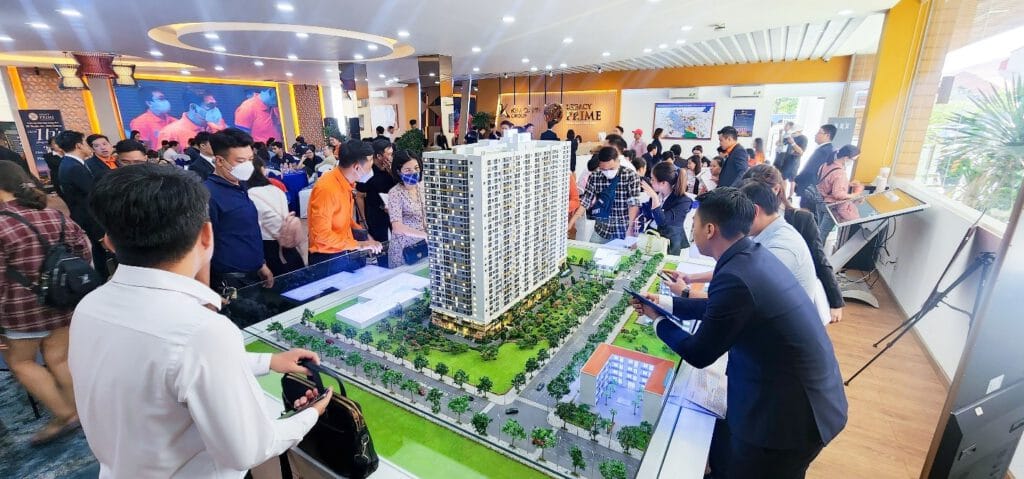 Legacy Prime attracts a large number of visitors with an unprecedented preferential policy
Mr. Le Hoang Chau, Chairman of Ho Chi Minh City Real Estate Association (HoREA), said that the credit package of VND 120,000 billion for social housing is a positive signal, similar to the previous VND 30,000 billion package. If implemented quickly, it can contribute to shortening the gap between housing supply and demand. Because the current housing product structure is unreasonable, the number of commercial houses with prices suitable for the majority of workers is still lacking and the prices are much higher than people's incomes.
Many experts also believe that the Government's many solutions to solve difficulties for real estate businesses have correctly assessed and "catching the right disease" when focusing on key tasks such as perfecting institutions, promoting housing development, etc. This will be the fulcrum to help the market warm up again, starting from the apartment segment to serve real housing needs and at the same time limit the investment situation. muscle.
The market is warm again
In fact, since early March, thanks to drastic policies of the Government, the real estate market has started to show more and more positive signals. In particular, the segment of apartments that meet real housing needs has the most obvious signs of warming.
According to information from Batdongsan.com.vn, a number of affordable housing projects that have just been launched in the market during this period are attracting a large number of interested customers with good liquidity. The popular price of this segment in the market in Ho Chi Minh City and surrounding areas is from 35-40 million VND/m2.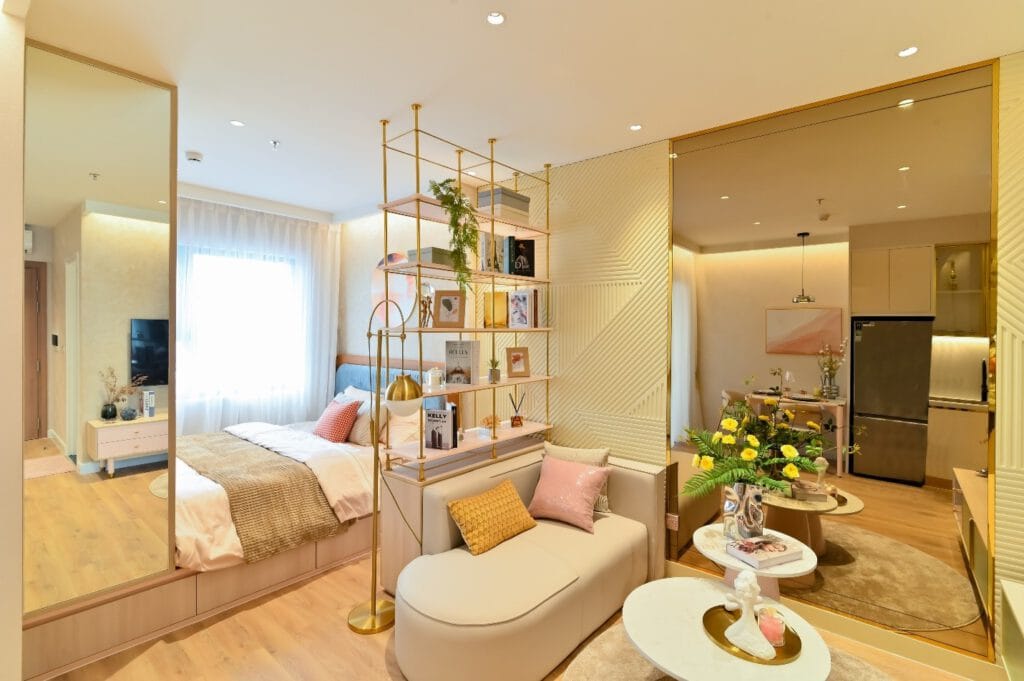 Legacy Prime model apartment interior
For example, Binh Duong currently has a lot of apartment projects launching into the market. Among them is Kim Oanh Group with the Legacy Prime project being offered for sale at VND 1 billion/unit. Customers who buy Legacy Prime only need to pay 99 million in advance to immediately own the apartment; the rest is supported with a fixed interest rate of 9.9% for 3 years, interest free for 12 months, and a grace period of up to 36 months. Not to mention the attractive promotions to win houses, cars, and electronics.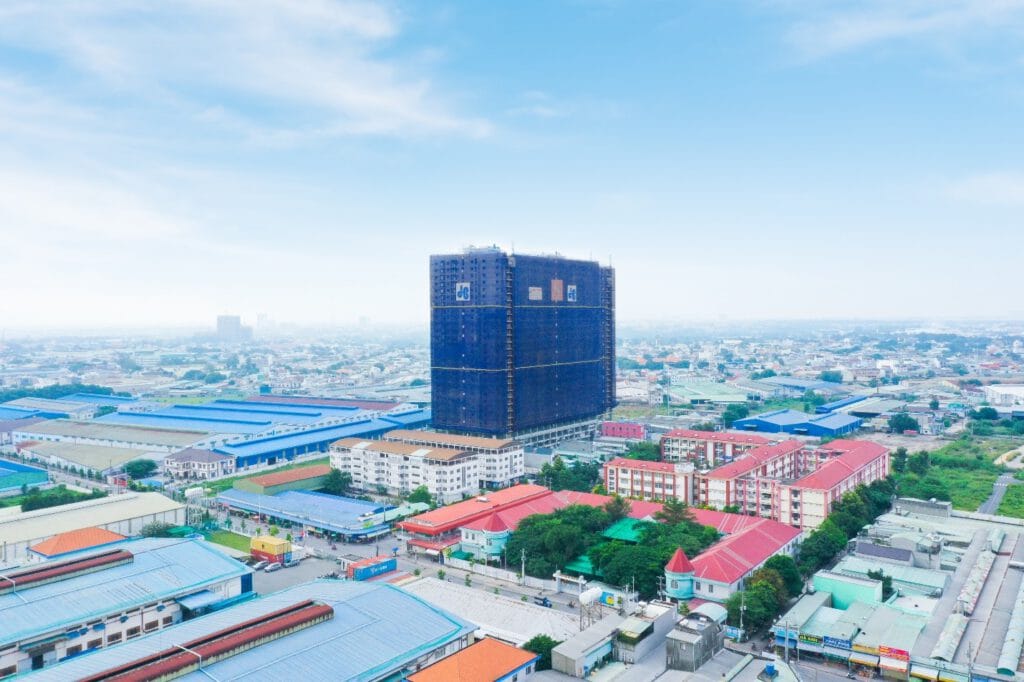 Legacy Prime project is expected to hand over the house at the end of 2023
Thanks to the "terrible" preferential policy, last weekend Legacy Prime attracted nearly 200 customers to visit and learn about the project. Real estate traders commented, this is a positive signal in the context that many other segments have to "be immobile" because they cannot attract buyers.
Besides Legacy Prime, a series of other projects in Binh Duong such as Phu Dong Sky Garden, Bcons Plaza (Di An) also recorded an increase in the number of interested customers in recent weeks.
In Ho Chi Minh City, the projects 9x An Suong, The Eastmark City, Elysian, Vinhomes Grand Park … with products in the price range of 1.5-2.5 billion VND/unit also attracted the attention of many customers. According to observations, although it has not recovered like at the beginning of 2022, the number of customers interested in and trading these projects has skyrocketed compared to the end of 2023.
According to many experts, at this time, the fact that potential investors join the low-cost housing segment is a very positive signal for the market. This is an important step to help balance and stabilize the market, solving the "thirst" for the low-cost housing segment, which has "run out" of supply in recent years.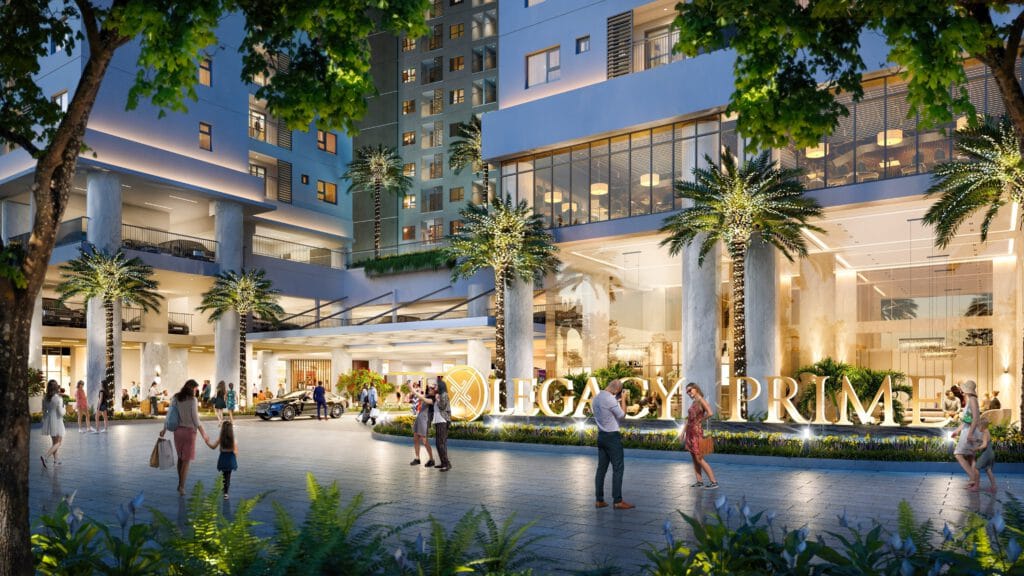 Legacy Prime costs only 1 billion / unit but is designed and built with quality by Hoa Binh Group
Mr. Tran Van Chinh – General Director of Viet A Land Investment Joint Stock Company shared: "The market's liquidity and investment capacity is gradually recovering. Those who are in need of settlement will put down their money. , they buy to catch up with this wave of real estate. I think the liquidity will increase in the near future."
Lam Anh