Sustainable development policies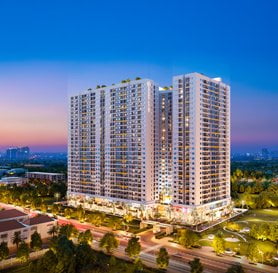 Sustainable Products & Services
Upholding the philosophy of "customers at the heart of all", we create our products and services based on a deep understanding of the customers' needs and expectations in every segmentation with the commitment of legal transparency abiding international standards in planning and construction all the while applying the latest solutions and technologies. Thus, we ensure eco-friendliness and harmony with both the natural environment and local community development in each of our projects. Combined with our policies for after-sales services, appreciation programs, and companionship from Kim Oanh Group throughout the lifespan of the project, we are proud to increase the quality of life, providing sustainable investment efficiency, and attaining absolute satisfaction from customers and partners.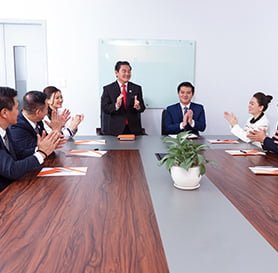 Sustainable Governance
Corporate governance has been built and steadily improved based on the most efficient management practices in the region and the world, following the consulting of world-leading brands in corporate governance. Besides, Kim Oanh Group also focuses on risk management and compliance in the workplace, which creates a unified and coherent governance mechanism to oversee and adjust the operations of Kim Oanh Group in a professional, transparent, and efficient manner.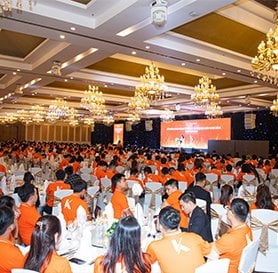 Sustainable Human
Considering "Humans are the most valuable resource," Kim Oanh Group concentrates on training and encouraging individual development to create professional and appropriate teams and groups. Furthermore, understanding that family is the most precious, Kim Oanh Group provides welfare policies and special support programs for the employees' families (e.g., health insurance, aging parent's care, and annual vacation). By that, the company ensures to take good care of their families physically and mentally.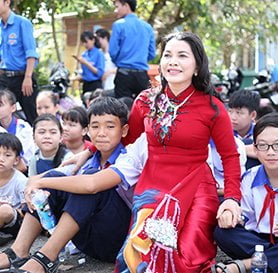 Sustainable Community
Continuing the journey to spread humane values to the community, Kim Oanh Foundation aims to leave specific remarks in the pursuit of the mission to contribute to national sustainable goals. Along with profound and thorough activities, Kim Oanh Foundation applies advanced technologies and sciences in resource mobilization to maintain social security for the citizens. Furthermore, the foundation hopes to raise awareness in the community so every citizen has a fair chance to grow and construct a prosperous and happy life themself.
Information on development progress, fields of activity, achievements and development direction
With the philosophy of "Starting from the heart", Kim Oanh Foundation is a professional social organization aiming toward sustainability. With broad activities, Kim Oanh Foundation provides conditions for equal development and raises the living quality of the communities, contributing to realizing the nation's sustainable development goals.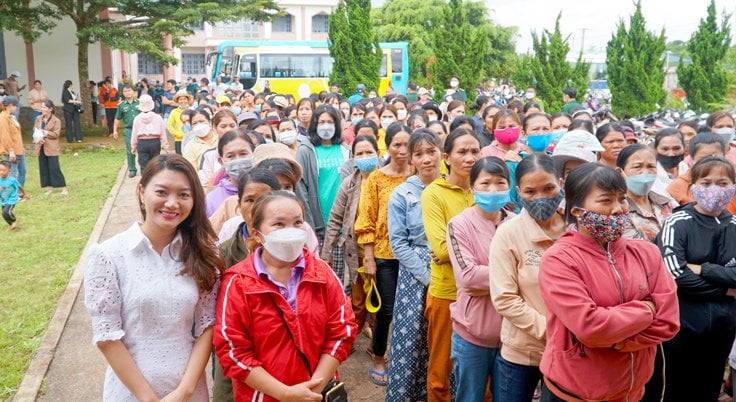 To become a professional, reputable and transparent non-profit social organization to share humanitarian values and promote sustainable
socio-economic development.
For the equality and sustainable development of VietNam.
Transparency – Pioneer – Devotion
– Humanity – Sustainability.
Results from efforts to create shared values
Kim Oanh Group has been honored for many years through real estate awards for quality products and prestigious businesses. Efforts to spread human values for more than 15 years are also recognized with certificates of merit from State leaders, local authorities, in the hearts of companions and from the community itself.